Swedish Saffron Cake (Saffranskaka) Gluten Free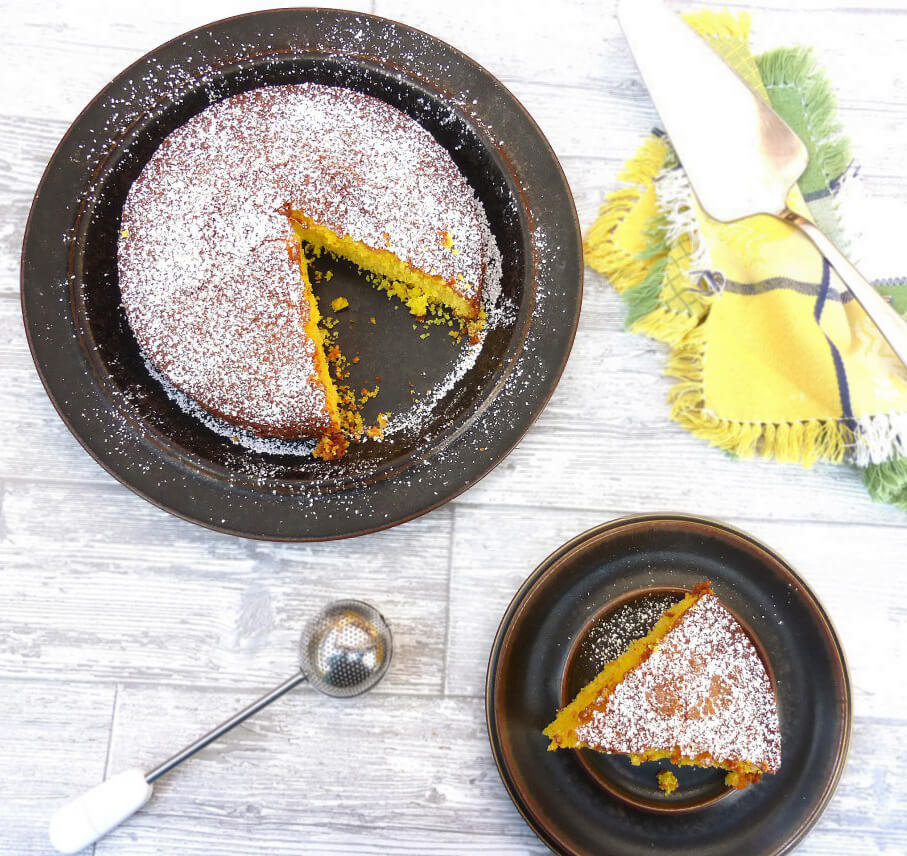 Saffron is used a lot in Swedish baking at Christmas time. Festivities get underway first with Lussekatter and then all the way up to Christmas, saffron is found in a multitude of baking recipes from cookies, bread, all the way through to cakes.
Up until I moved to Sweden, I'd never used saffron. I certainly hadn't baked with it. I'd lived and worked in Turkey for a couple of years so knew of the spice and was pretty taken by its gorgeous colour, but other than that, had little experience of it.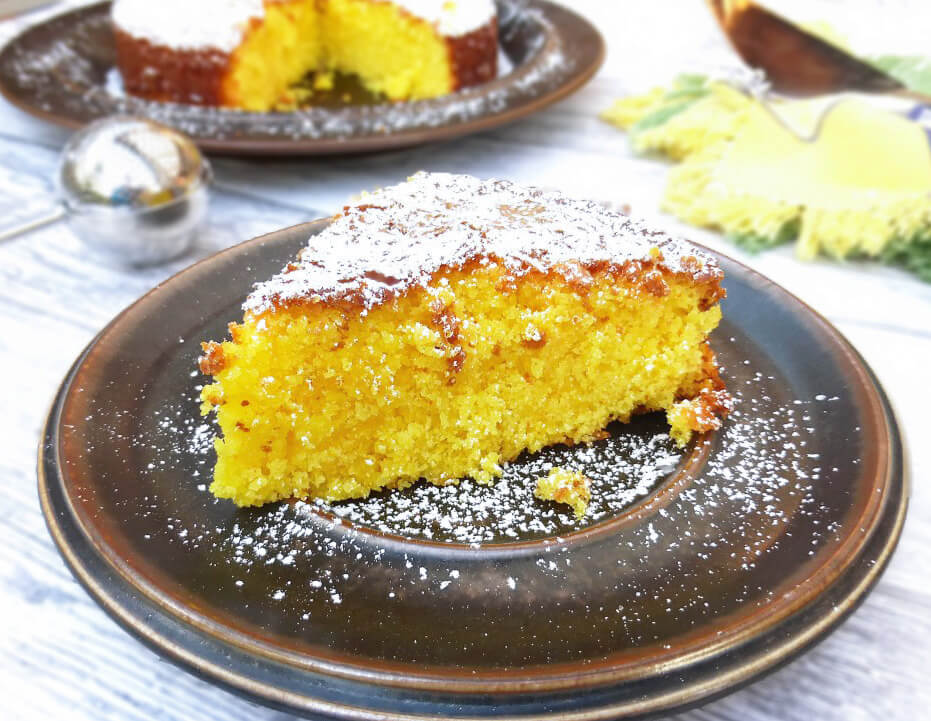 Last year I got all saffron crazy. I cracked out overnight saffron and white chocolate buns and saffron skorpor (Sweden's answer to biscotti) but this time, it's a cake.
Saffron adds a stunning colour to baked food. I mean really beautiful. I expected this, but I was a little surprised at how delicious it was. Take care though, you only need a pinch. Add too much, and the exotic taste of saffron would become overpowering. Good job, too, seeing as how expensive it is to buy!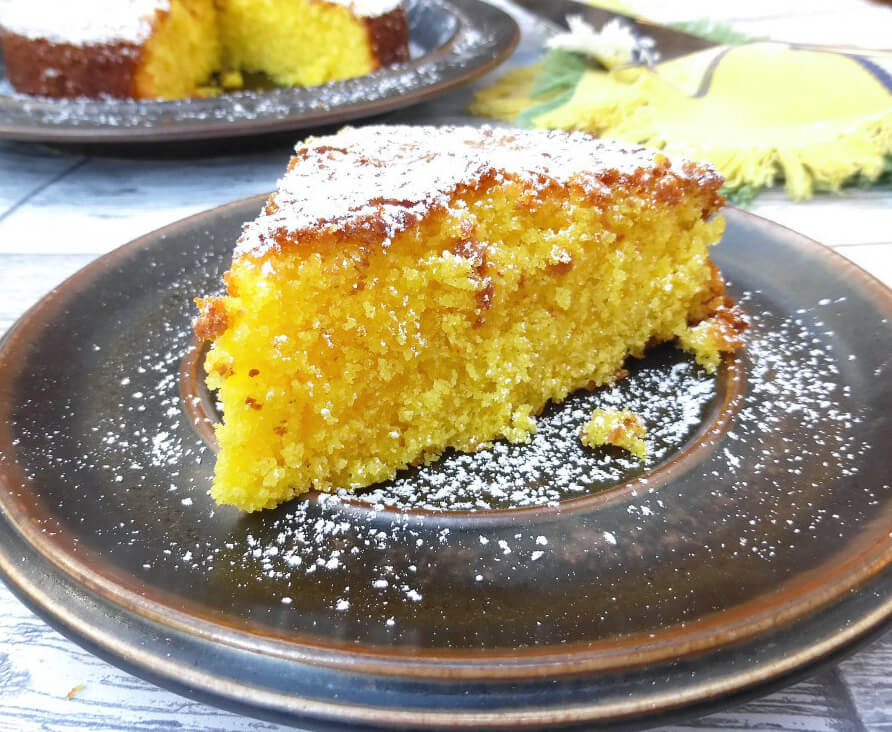 This cake is gluten free and made with a ready mixed blend, along with ground almonds. There's something very unique about the mixture of almonds and saffron; other-worldly, almost.
The cake is so soft and fluffy, with just the right amount of sweetness, and a taste that lingers in your mouth long after you've eaten it. The only downside of being less sweet is that you could snaffle down half a cake in one sitting and not even notice. Oh. Is that just me?
I made a small cake (this one is 18cm) but you could easily double the recipe to make a larger one.
Swedish Saffron Cake (Gluten Free)
Ingredients
80g

(⅓ cup)

butter

½ gram

(around 2 pinches)

saffron powder

1

egg

135g

(⅔ cup)

sugar

75ml

(5 tbs)

milk

1

teaspoon

ground psyllium husk

1

teaspoon

baking powder

35g

(⅓ cup)

almond meal/ground almonds

135g

(1 + ⅛ cups)

gluten free flour blend (see notes)

Icing sugar

(for sprinkling)
Instructions
Pre-heat the oven to 175°C (350°F). Grease a small springform pan (mine was 6 inches/18cm)

Melt the butter, then stir in the saffron and let it sit for a while.

Beat the egg and sugar together then add the saffron butter along with the milk.

In a separate bowl, mix all dry ingredients together then add to the wet. Stir until just combined.

Pour into the prepared pan and bake for around 35-40 minutes (if you feel the top is browning too much, cover it over with a piece of foil)

The cake is ready when it is slightly springy to the touch, and an inserted skewer comes out clean.

Let the cake cool, sprinkle with plenty of icing sugar and serve either as it is or with a little cream by the side if you fancy it. Enjoy!
Notes
Disclaimer: I use grams in my recipes as weighing ingredients is the most accurate method. However, I have also converted the amounts to imperial measurements, but as I have not made the recipe with these, results cannot be guaranteed.  Although this is a gluten free recipe, I don't see any reason why you couldn't use spelt (or regular) flour in place of the gluten free blend. Please note: results can't be guaranteed. 
Recipe was adapted from Hembakat
---
---